Kubík the Bear's Nature Trail
A walk that entertains and educates
Number of stops: 9
Description: Kubík the Bear's nature trail aims mainly at children, but our experience shows that adults, too, find pleasure in taking it. At the entrance you will receive a game card to fill in on your way. It will guide you through all the nine stops of the trail and will test your quick-wittedness and the attention you payed at each of the stops. Kubík the Bear will give you advice at the nine stops of the trail, and if you're lucky, you may meet him personally somewhere in the Park.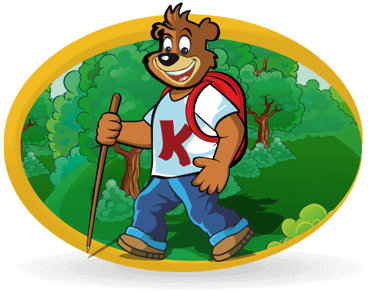 Difficulty: The stops are located close to each other and while walking from one to the next you slowly climb uphill from the lake shore. The route is not demanding and small children as well as parents pushing baby-trolleys manage it easily.
Reward: If you fill in the game card correctly, you will discover a hidden word/phrase. Share it with our coworker at the terrace of the Three Annies Ranch and you can expect a little reward.